Today's bus, truck, agricultural and construction equipment have unique requirements, particularly the need for greater filtration capability. We have in stock the leading heavy duty filter brands offering proven technology to protect your equipment where it matters most. If you already know the OEM part number or a competitor number for the filter you need, go to our Catalogue Parts Finder and find the right filter for your equipment now from our large stock.
With the many air filter, air purifier, cabin filter, fuel filter, oil filter, hydraulic filter, pollen filter and coolant filter choices on the market in Ireland today, it is more important than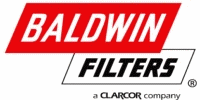 ever to select a brand you can depend on to maintain your vehicles and equipment to the highest standards of performance and protection. With world class brands like Baldwin, Fleetguard, Luber-finer and Mann you are guaranteed reliable performance and maximum protection for the life of your engines and equipment.
We stock an extensive range of heavy duty filters – including air filters, air dryers, fuel/water separators, hydraulic filters and much more for all makes of heavy and medium duty lorries, buses, construction equipment and marine applications – so chances are we will have your filter when you need it. We carry replacement filters for CAT, Cummins, Scania, Volvo and almost every heavy duty engine used in Ireland. We also carry a large range covering heavy duty Asian equipment including Hitachi filters, Komatsu filters, Daewoo filters, Samsung filters and more. We also supply filters for older UK lorries and trucks, like Atkinson, ERF and Foden including Foden S104 trucks, Foden S106 trucks, Foden S108 trucks, Leyland Roadrunner trucks and other models.
Mann Cabin Air Filters
Luberfiner in Europe
Cummins Engine Fuel Filter Replacement

Call Cronins Commercial at 023-884-5498 for all your automotive, heavy duty and marine filters.